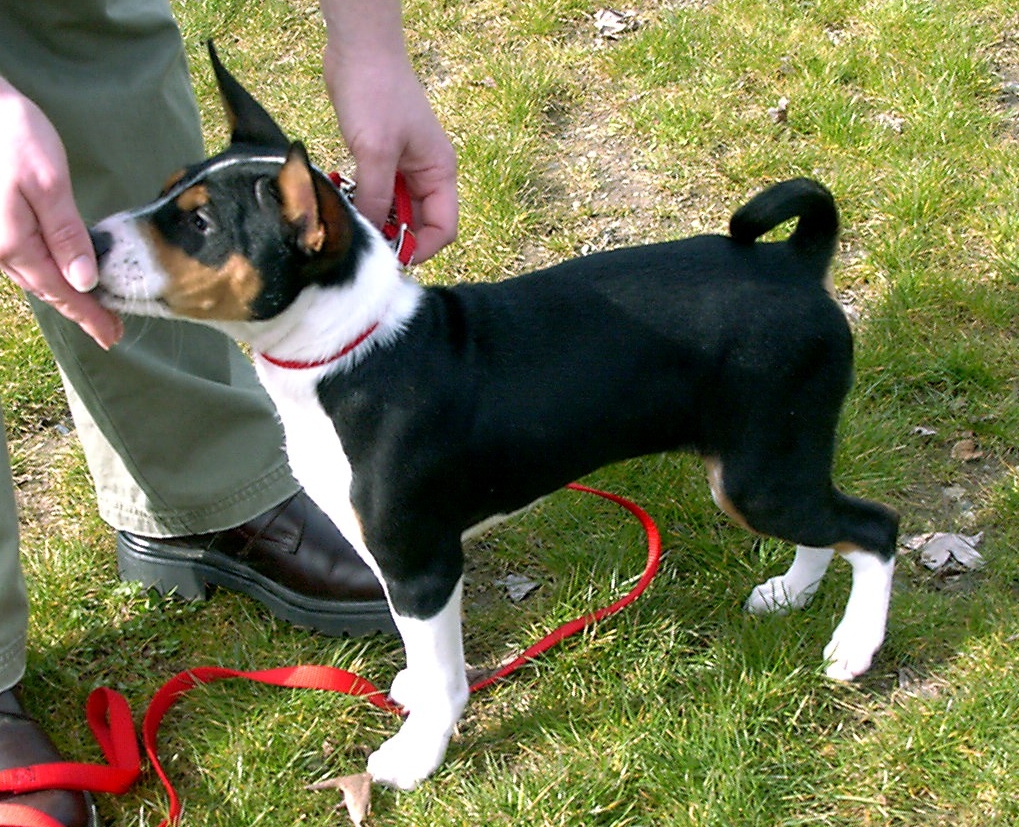 14 Weeks Old - At The Show
<12 Weeks Old, Page 2
Basenjis Home Page
17 Weeks Old, Debut Party, Page 1>
---
At 14 weeks, we took Luxor and Qena to the Peninsula Dog Fanciers Show in Silverdale, WA, where they had their eyes checked by a specialist.

And they met up again with most of their litter-mates. A Fourth Week Puppy Reunion! They hardly recognized each other all grown up now.
---
<12 Weeks Old, Page 2
Basenjis Home Page
17 Weeks Old, Debut Party, Page 1>
Send email to BRINC
Last modified: March 26, 2002
Copyright © 2002 by BRINC. All rights reserved.