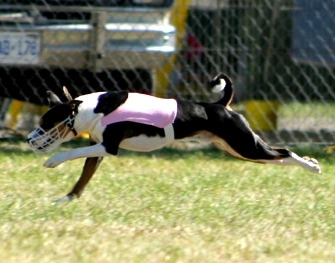 BCOA National Specialty, September 22-28, 2003 - Page 3, WVBC Lure Coursing and BCOA Puppy Sweepstakes and Final Brace
<BCOA National Specialty, Page 2, WVBC Specialty - Bitches
Basenjis Home Page
BCOA National Specialty, Page 4, Awards>
---
Wednesday was WVBC Specialty Lure Coursing. Luxor had a good run, but Qena went into season the day before so could not compete.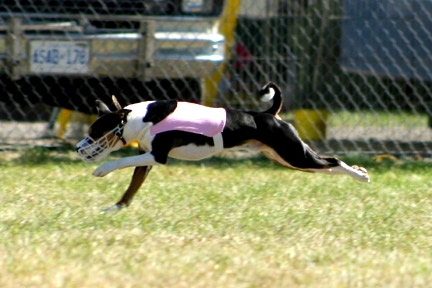 Luxor had a ball chasing the bunny. His qualifying run got him one step closer to his Senior Courser (SC) title. Just one more to go!
The BCOA National Specialty events got underway on Thursday and lasted through Sunday. The indoor lighting was not conducive to photographs, so these are the best they could be.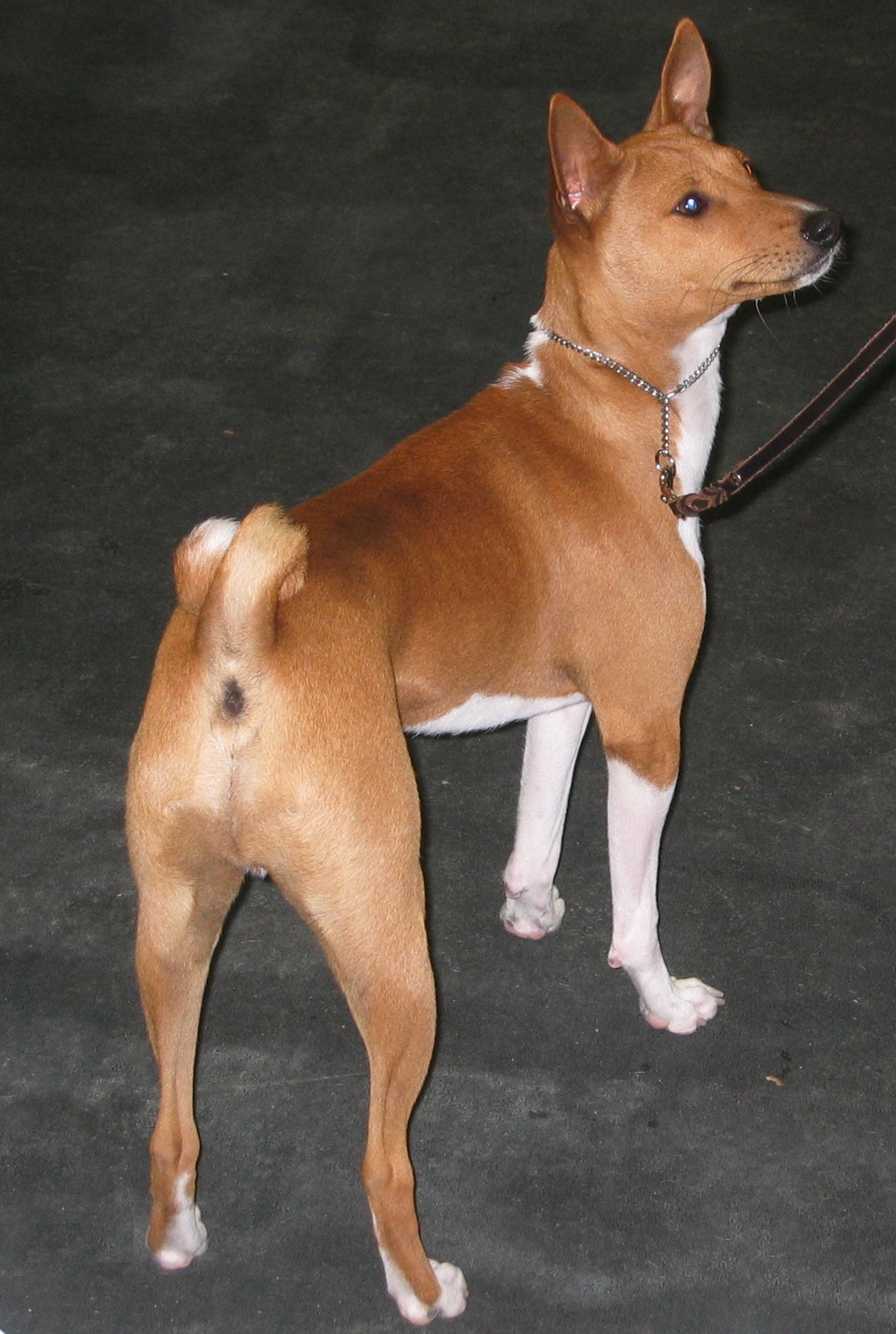 Tig just before he went into the ring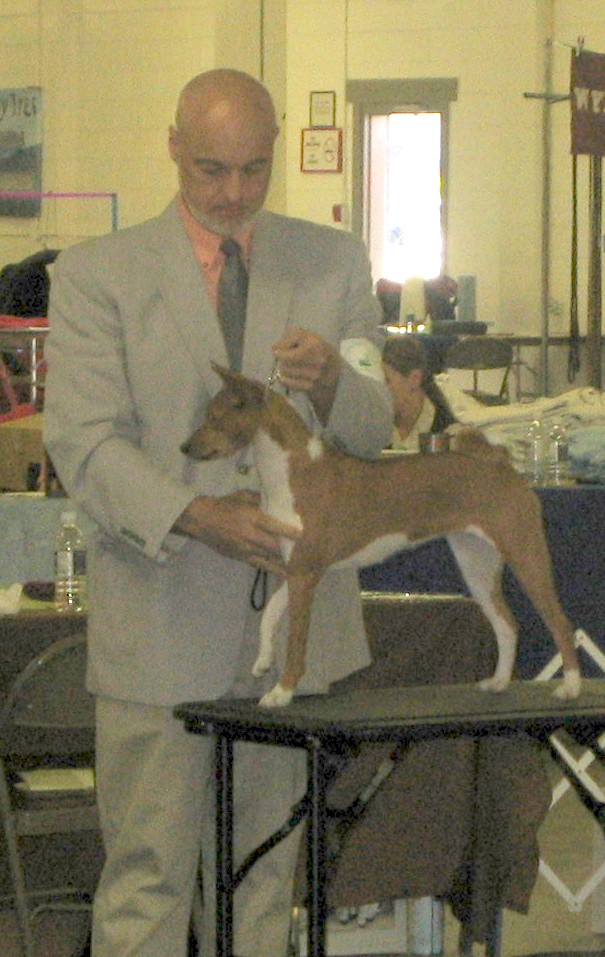 The next day Laverne survived the initial cut, putting her among the top 8 bitches in the puppy 9-12 month class!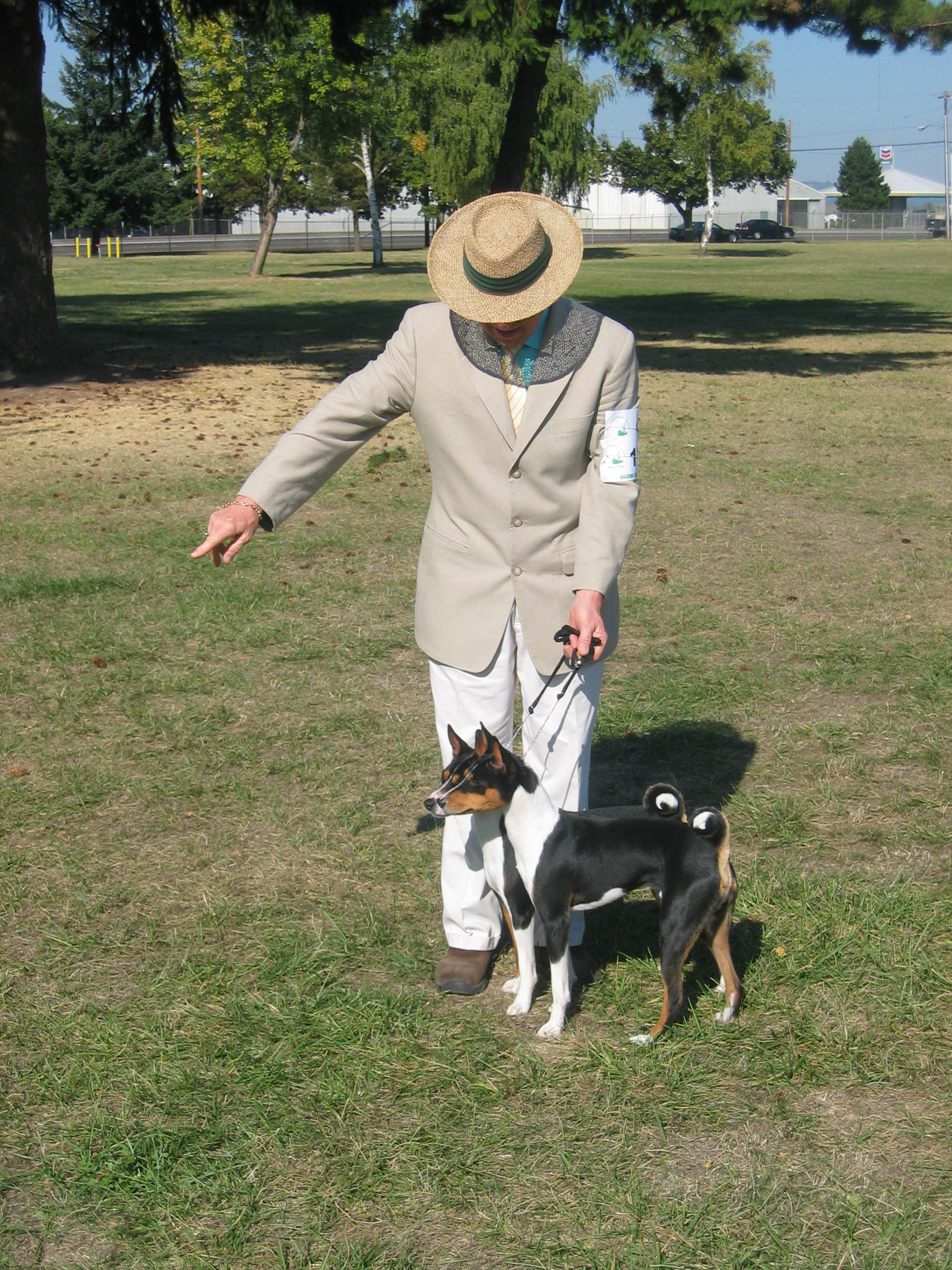 Paul works with the Luxor and Cairo just before heading into the ring for the Brace competition on Sunday. They placed 3rd in the nation!
---
<BCOA National Specialty, Page 2, WVBC Specialty - Bitches
Basenjis Home Page
BCOA National Specialty, Page 4, Awards>
Send email to BRINC
Last modified: September 28, 2003
Copyright © 2003 by BRINC. All rights reserved.