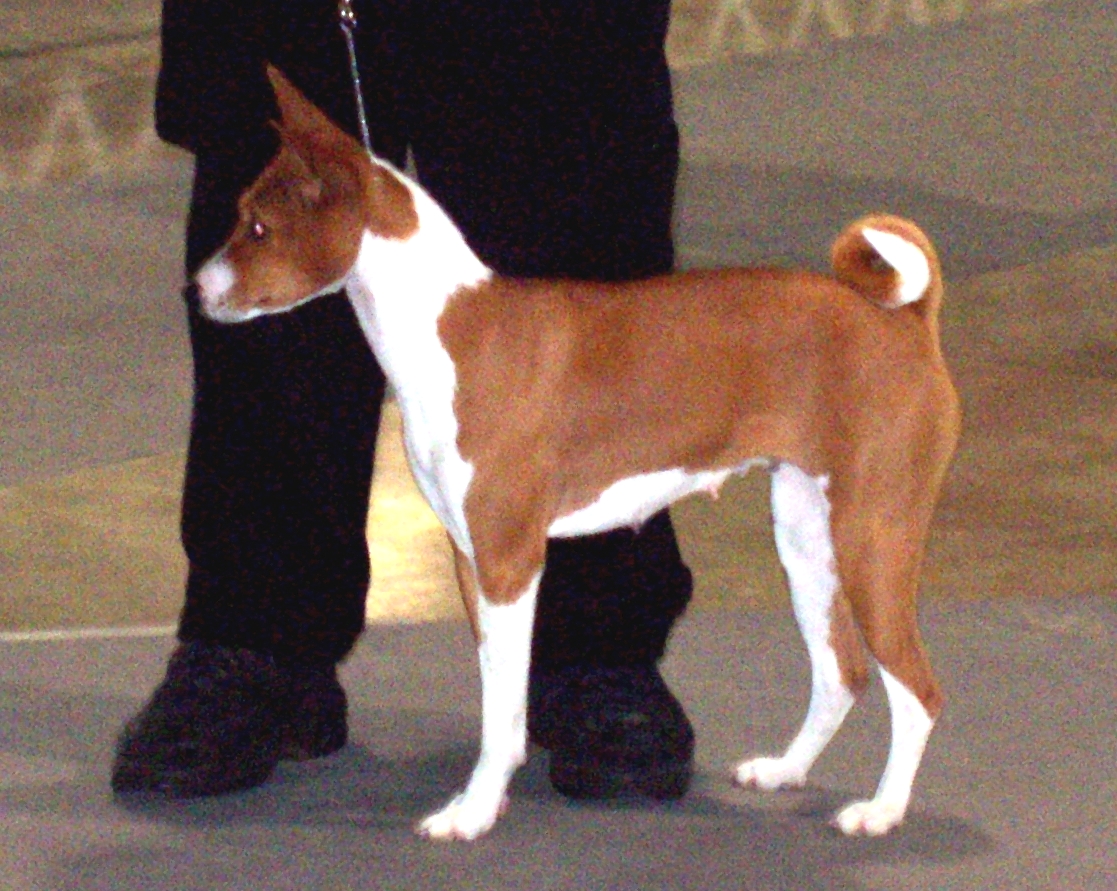 Bremerton Show, March 23, 2003
<Lure Course Trials
Basenjis Home Page
Moses Lake Show>
---
The following pictures were taken at the show by Vince Nguyen. Thanks Vince!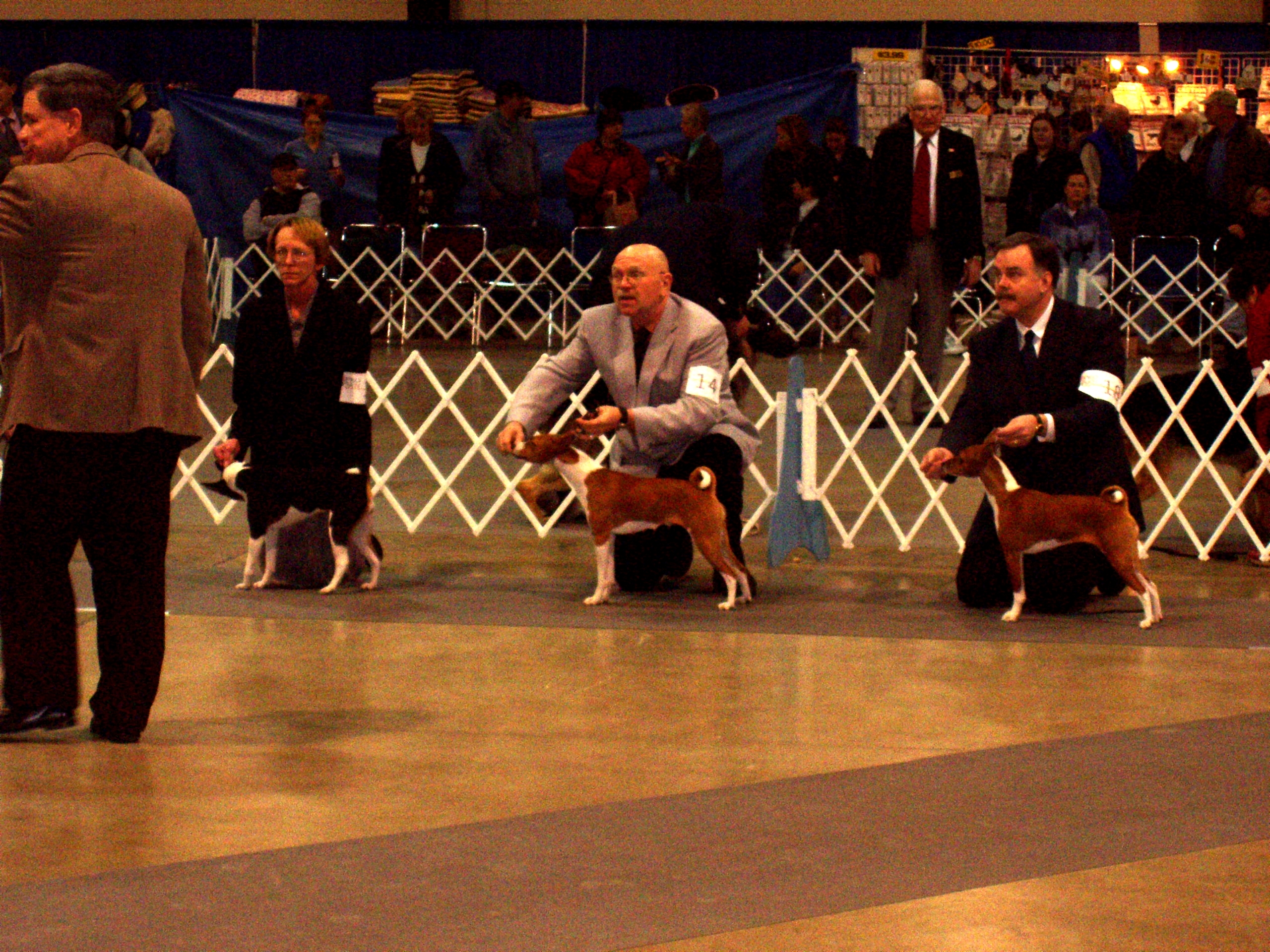 That's Bob with Luxor's sister, Chilo, on the right.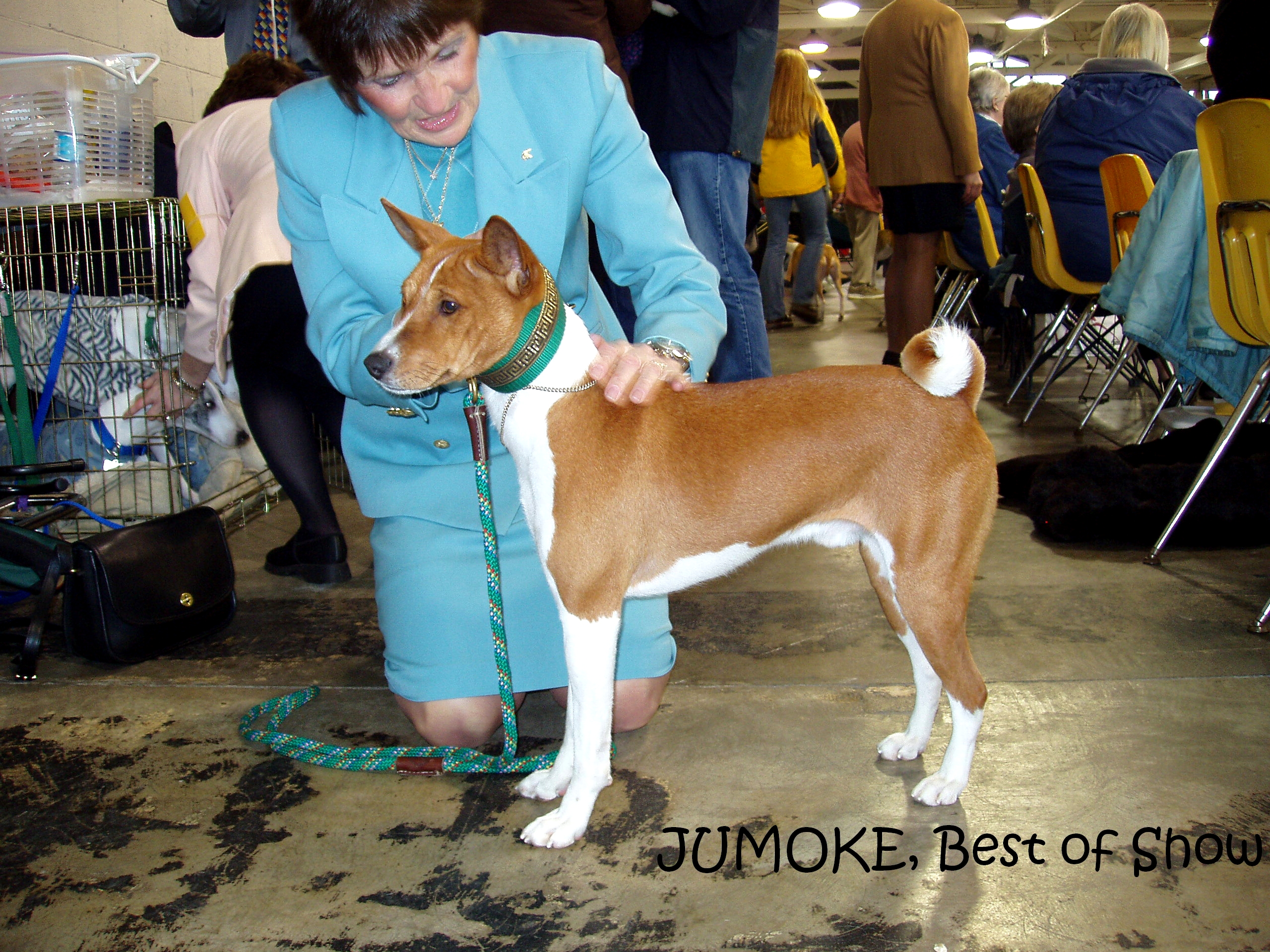 Luxor's brother Jumoke takes Best of Breed (not Show)!
---
<Lure Course Trials
Basenjis Home Page
Moses Lake Show>
Send email to BRINC
Last modified: March 23, 2003
Copyright © 2003 by BRINC. All rights reserved.