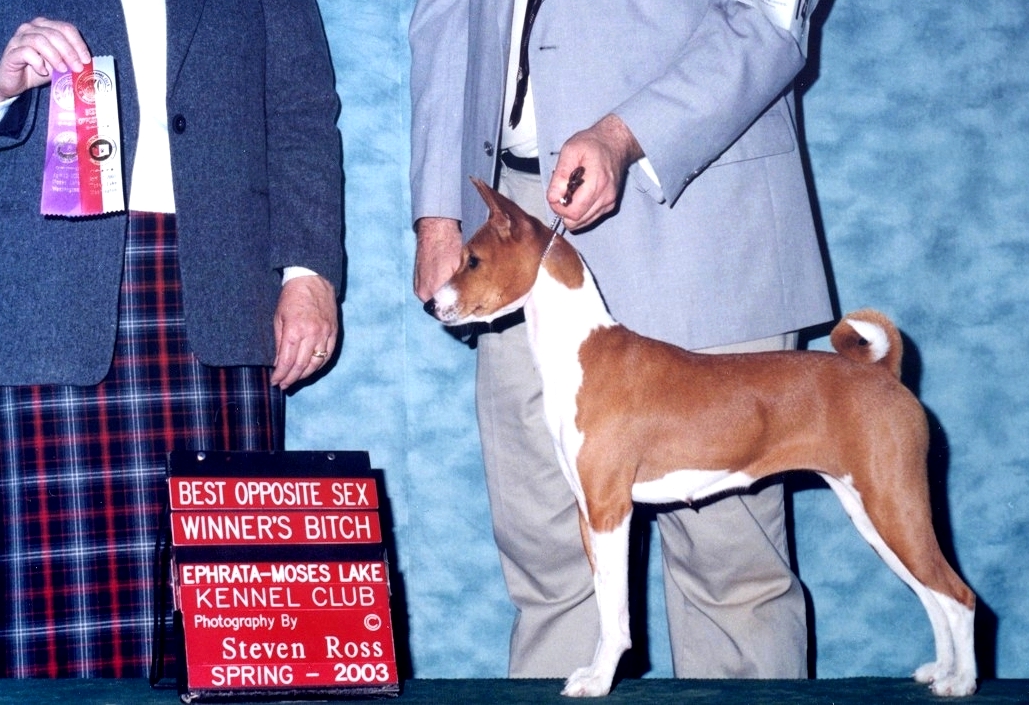 Moses Lake Show, Qena's First Point, April 13, 2003
<Bremerton Show 2003
Basenjis Home Page
Elma Show>
---
At the Moses Lake Show, Qena did very well. She won her class, then went on to win Winners Bitch and Best Opposite Sex! For that she is awarded her first point toward her AKC championship.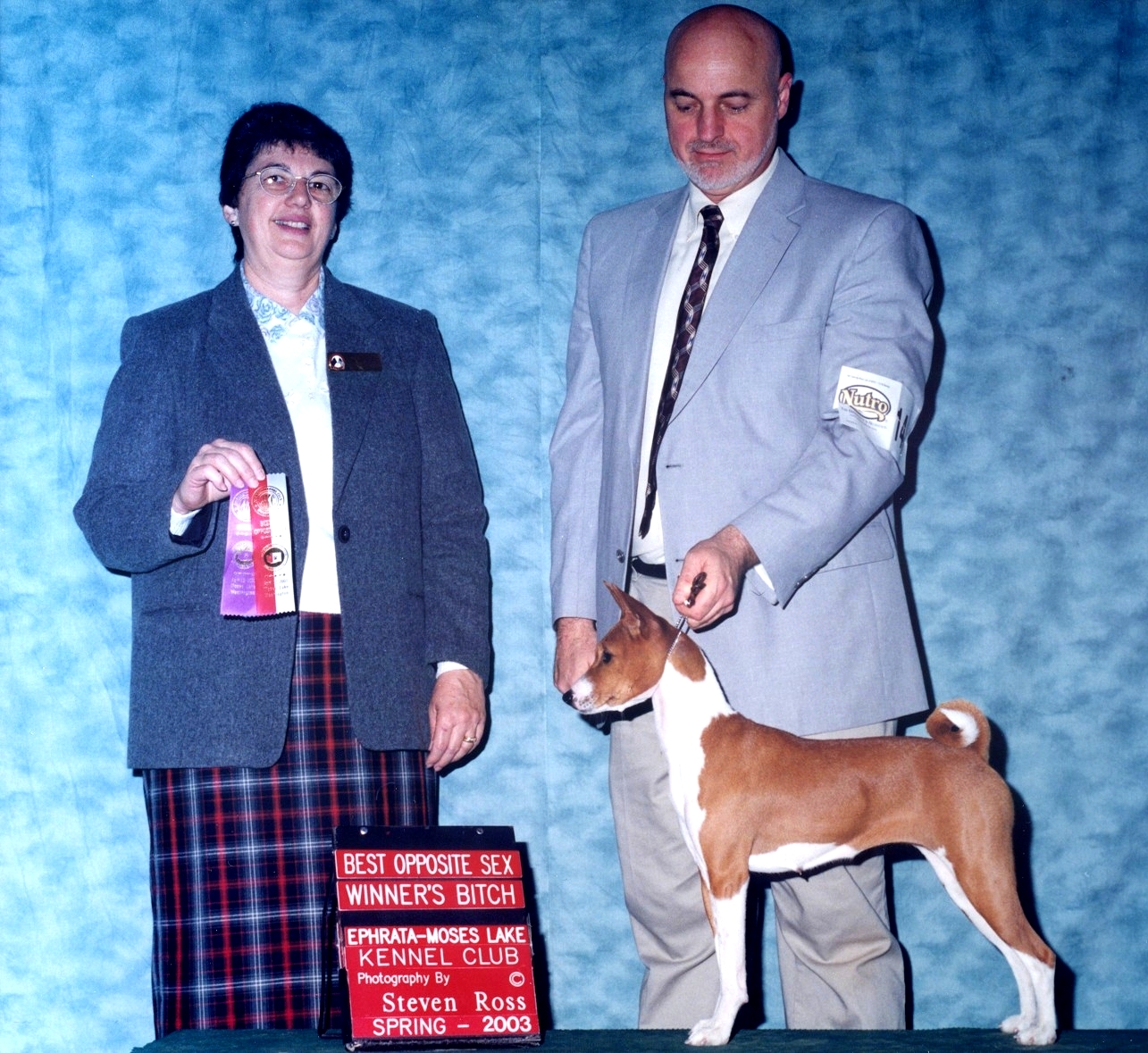 Here's Qena on the winners platform, in her finest form.
---
<Bremerton Show 2003
Basenjis Home Page
Elma Show>
Send email to BRINC
Last modified: April 13, 2003
Copyright © 2003 by BRINC. All rights reserved.