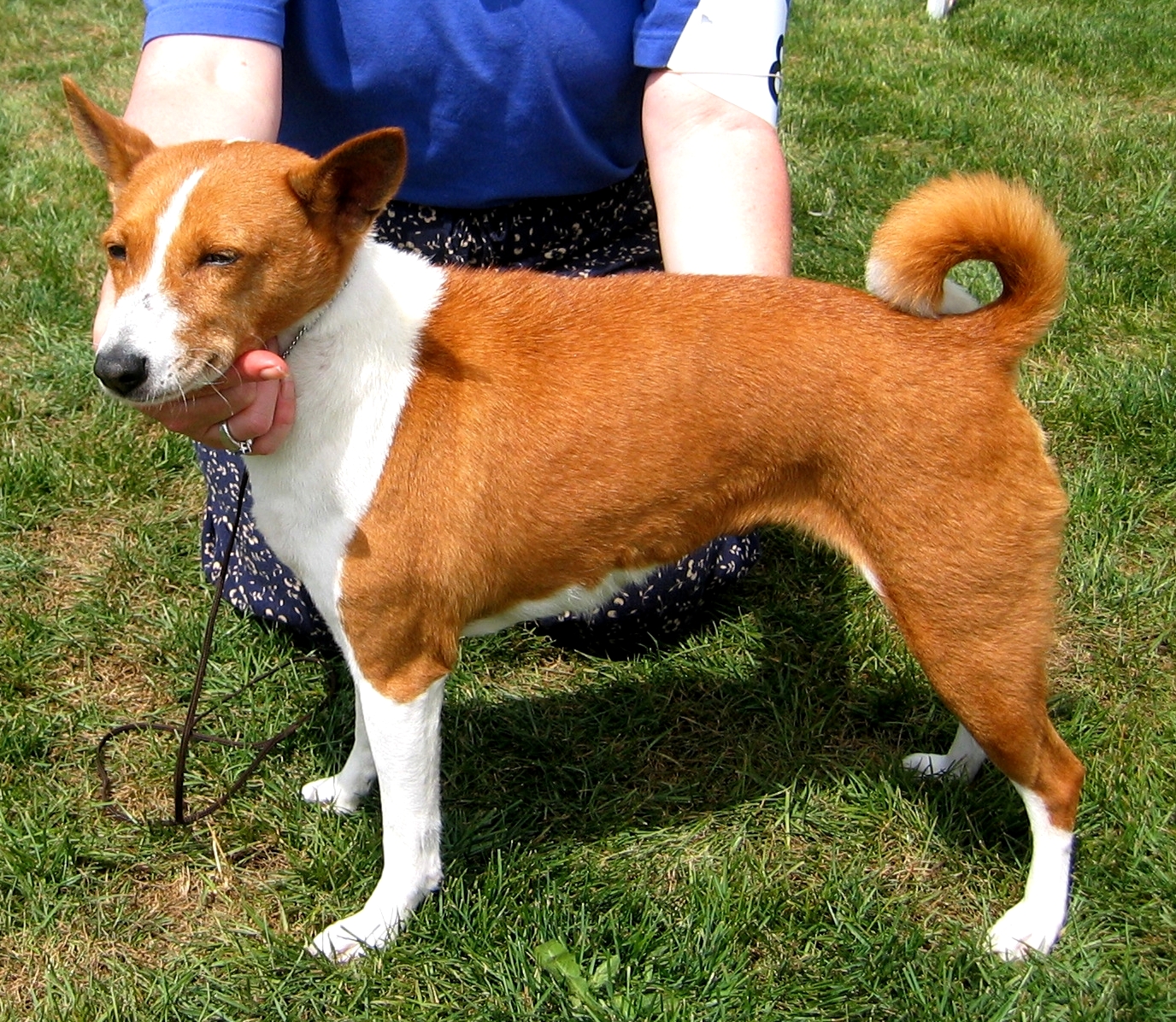 EBC Specialty, August 1-3, 2003 - Page 5, Vixen, Camp, and Western WA Hound Show
<EBC Specialty, Page 4, Brace Class
Basenjis Home Page
Enumclaw Show>
---
We were fortunate to have the opportunity to meet Vixen, who is Qena's maternal grandmother and thus Laverne's great grandmother. Although Qena does not look much like her, many of Vixen's traits and her general build were clearly passed on to Laverne. It's nice to note that Vixen was a champion in the ring and in the field! That bodes well for Laverne.
For the larger and longer shows, members of the Evergreen Basenji Club will often snag adjoining parking spaces and form a camp of sorts. It's a great place to keep the dogs cool in their X-pens, and shoot the breeze between events with friends and other dog fanciers. It's also a great time for sharing news and swapping stories.
The Western Washington Hound Show followed on the EBC Specialty. The most notable accomplishment was for Vince's and Dennis' dog Bowser. He took his class for the Sweepstakes and competed (but did not advance) at the all-hound level! Later, in class competition for the regular show, he was dismissed for a little shortcoming (something the earlier judges had no trouble finding). Still, he had a proud day in the Sweepstakes and looked really fine!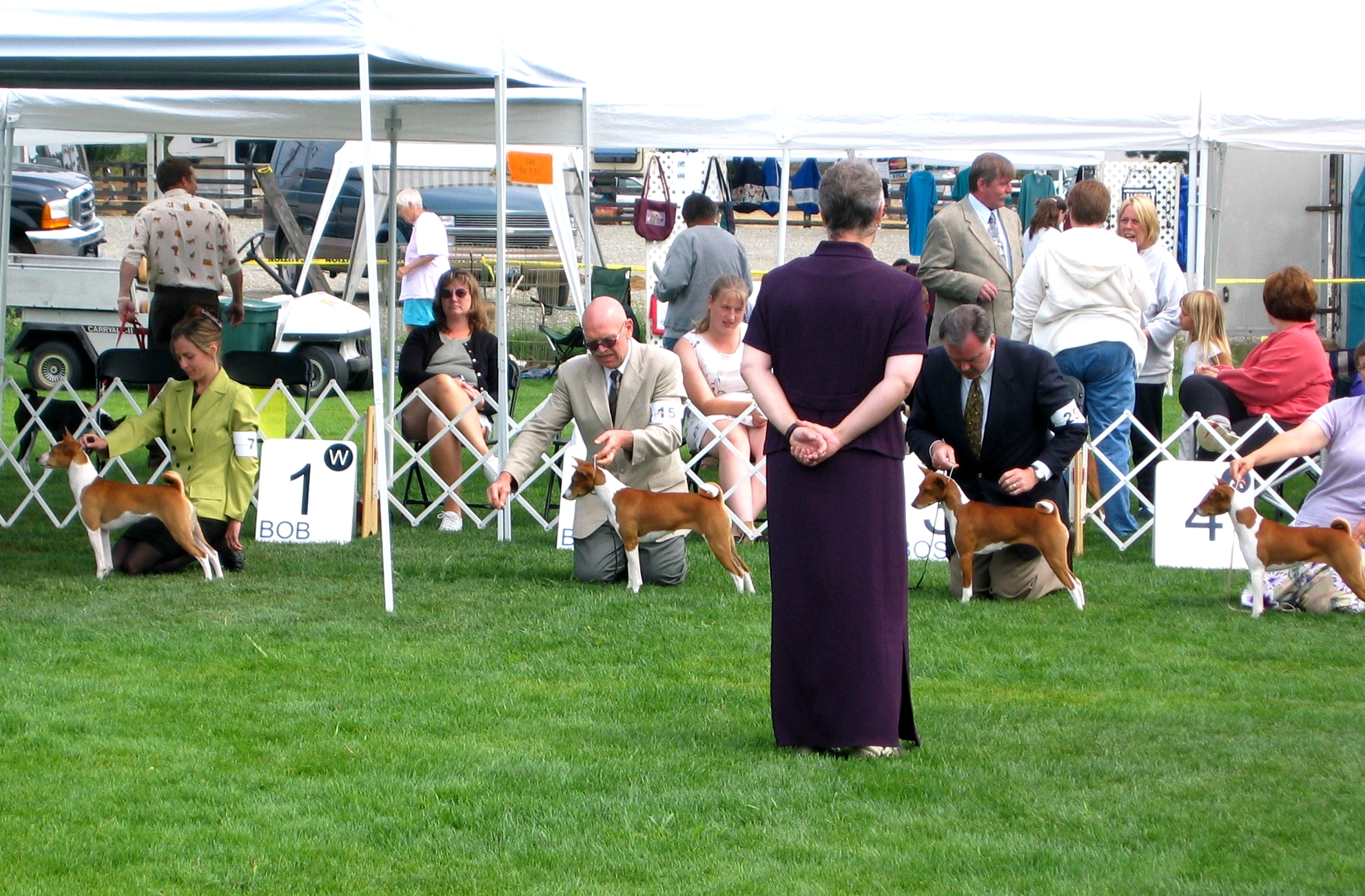 Paul with Qena, Bob Gooderl with Chilo (Luxor's sister), and Holly Hamilton with Bebe (Luxor's other sister) in the regular show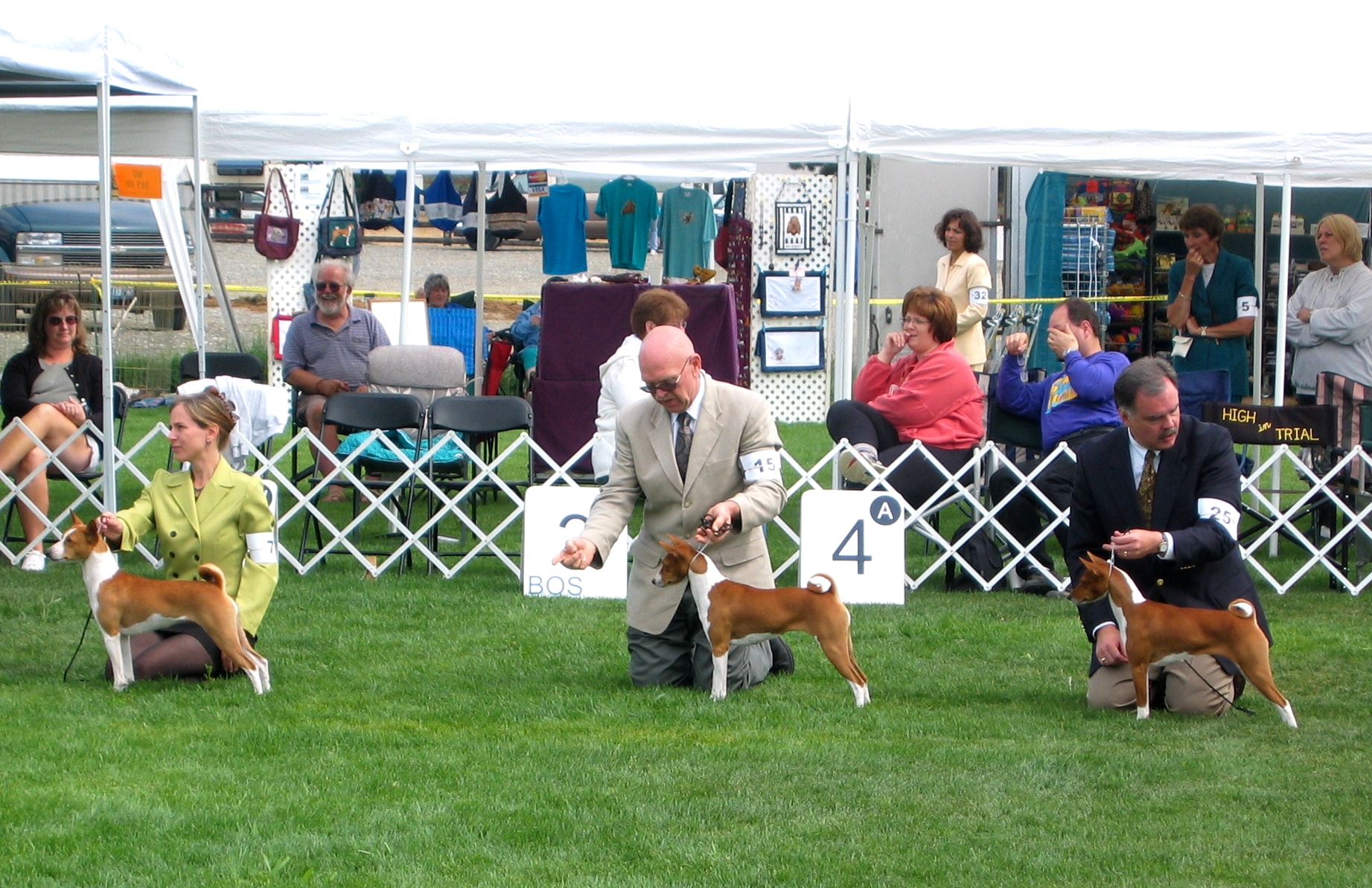 Bebe (not shown) took 1st in the class, Qena took 2nd, and Chilo took 4th. Something for everyone!
---
<EBC Specialty, Page 4, Brace Class
Basenjis Home Page
Enumclaw Show>
Send email to BRINC
Last modified: August 3, 2003
Copyright © 2003 by BRINC. All rights reserved.