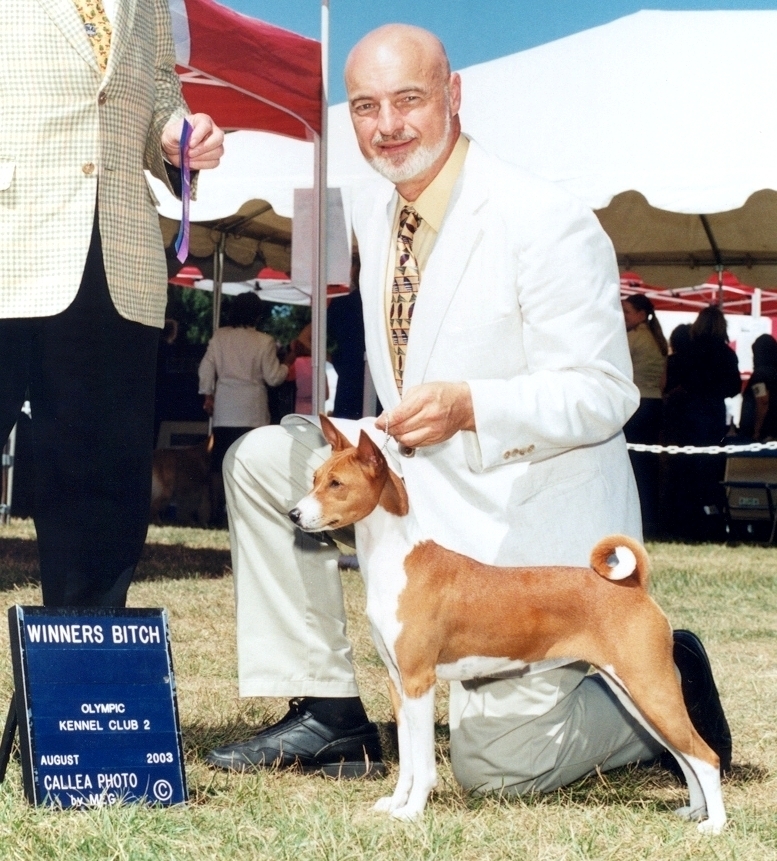 Enumclaw Show, Qena gets 2 more points, August 17, 2003
<EBC Specialty, Page 5, Vixen, Camp, and Western WA Hound Show
Basenjis Home Page
Sammamish Show>
---
At the Enumclaw Show, Qena did very well again. The first day, she came in 2nd her class but went on to take Winners Reserve after her class winner was chosen Winners Bitch! The second day, she went all the way to Winners Bitch. For that she is award 1 point (for a total of 10) toward her AKC championship.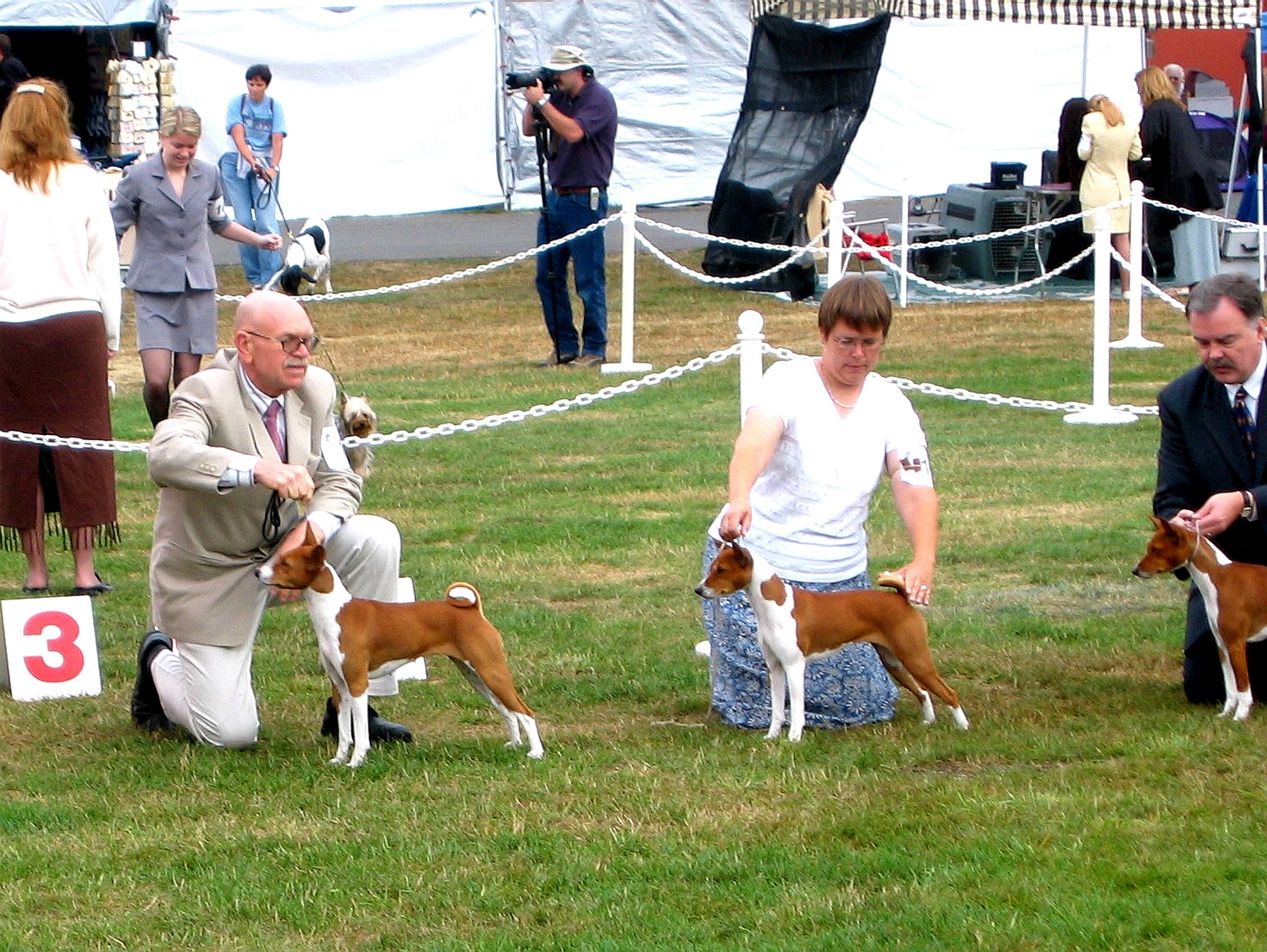 Paul with Qena, Holly Hamilton with Bebe, and Bob Gooderl with Chilo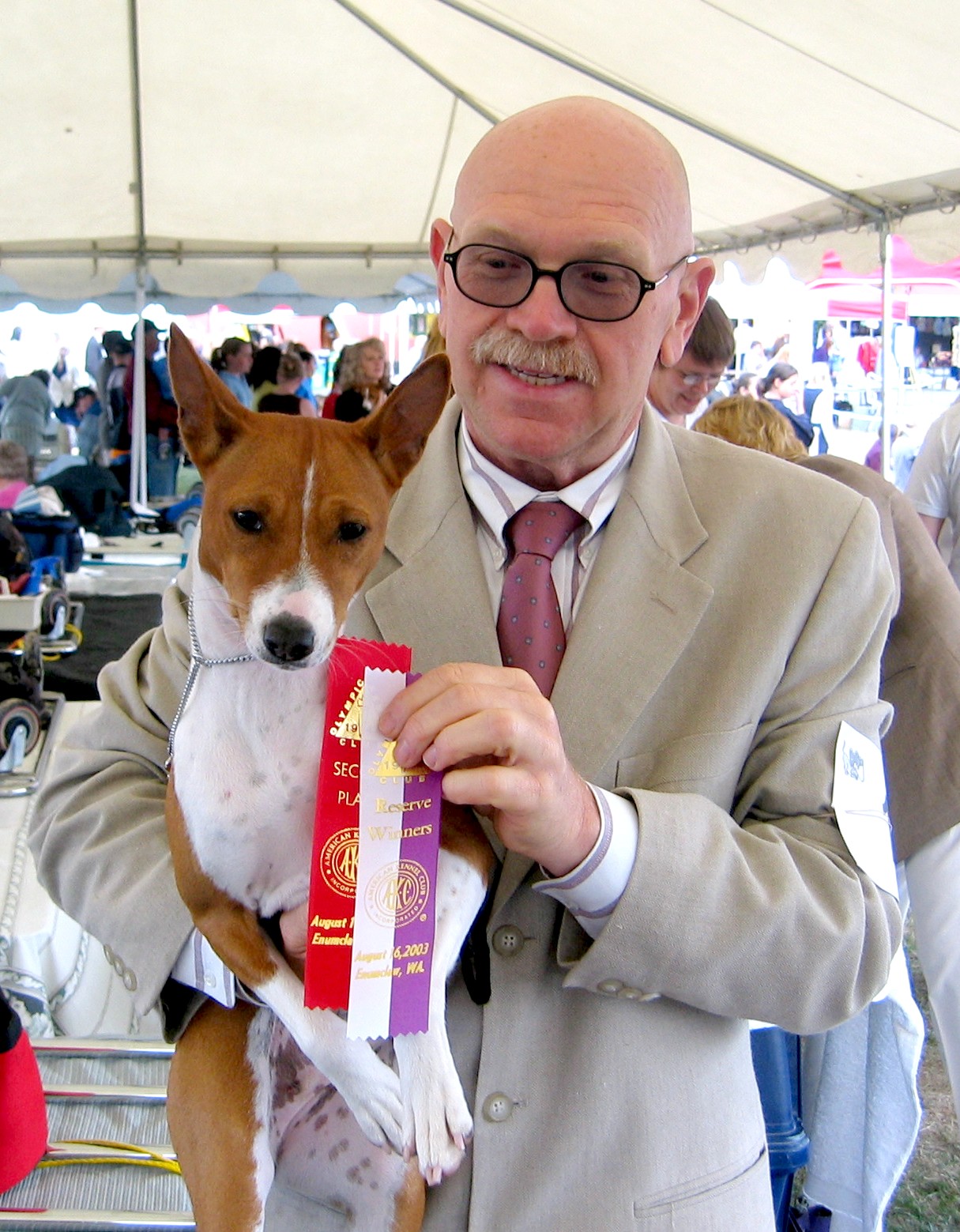 Paul took Qena to her win on the first day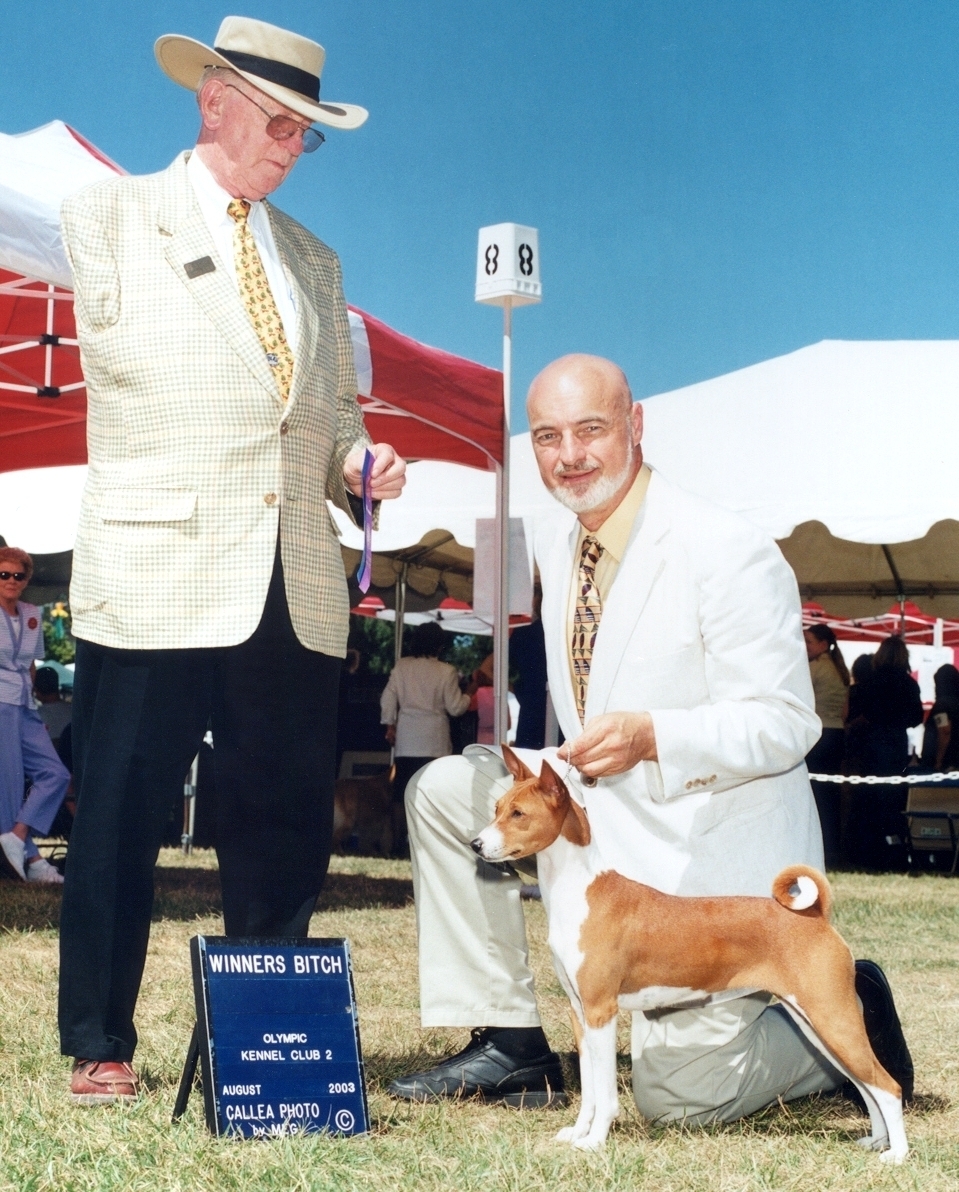 Bill took Qena to her Winners Bitch on the second day
---
<EBC Specialty, Page 5, Vixen, Camp, and Western WA Hound Show
Basenjis Home Page
Sammamish Show>
Send email to BRINC
Last modified: August 17, 2003
Copyright © 2003 by BRINC. All rights reserved.