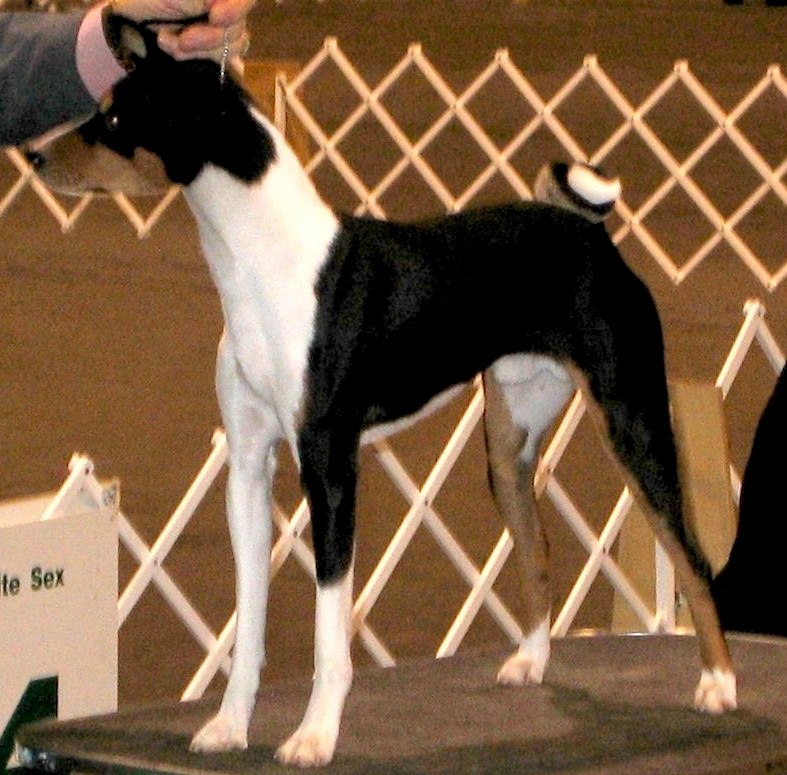 Monroe Show 2003, November 15, 2003 - End of the Season
<Portraits 2003
Basenjis Home Page
---
The weekend of November 1 and 2, two weeks before the Monroe Show, Qena and Luxor ran at the Cascade Coursing Club. Each of them had the final qualifying run for the Senior Coursing titles. They are both SC's now!
The Monroe Show was a disappointment. Luxor did not show, due to the fur not completely grown back after his surgery. We had hoped to finish Qena, but that was not to be. We'll have to wait until next year.
It was a good and eventful season all around though. We have much to be proud of, and we've made many new friends and wonderful memories to be grateful for!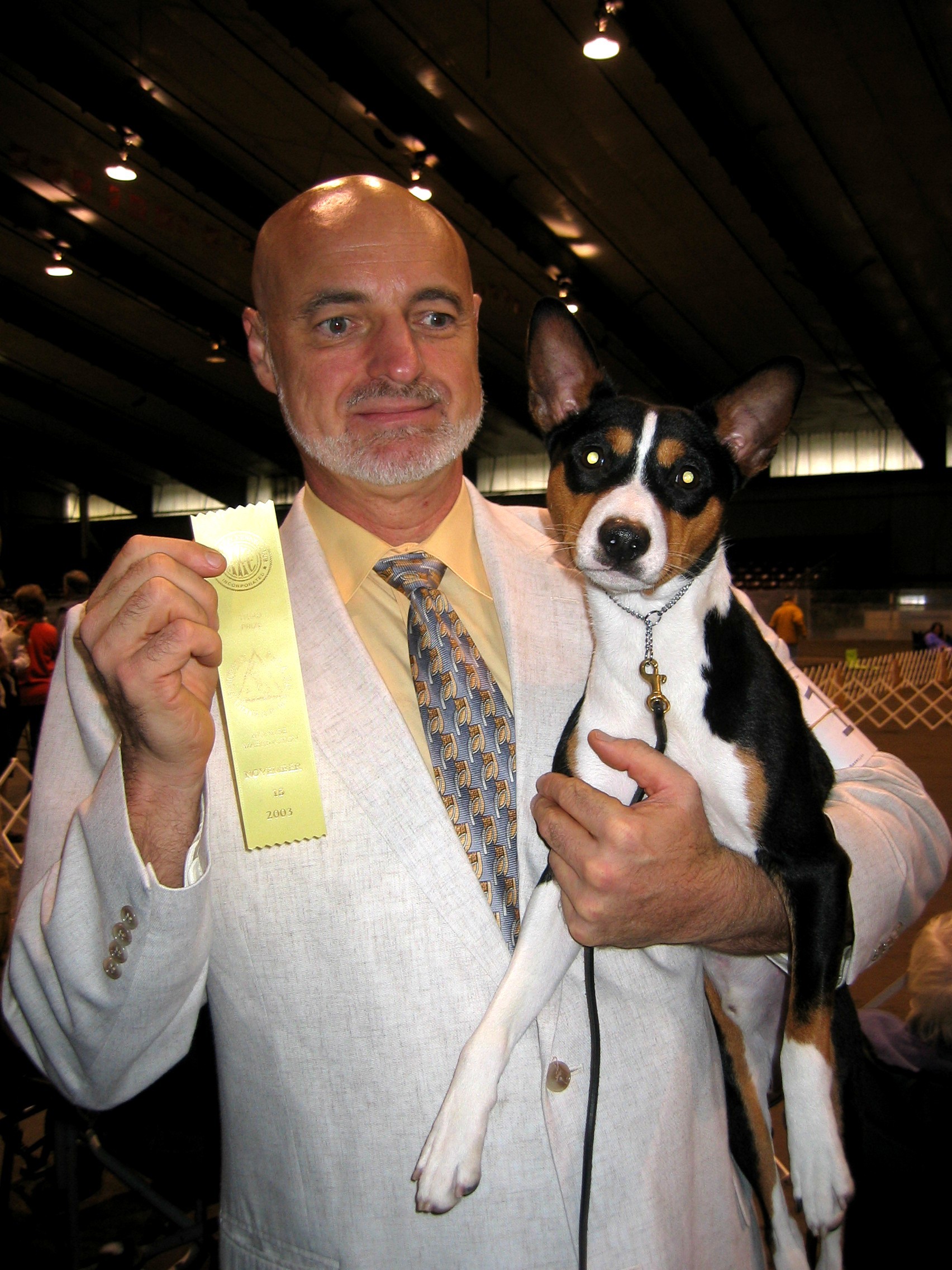 The first day, Vince and Dennis' dog Bowser took third place in the Puppy 9-12 Months class, and Baraka Prince of Abu Tig took 4th.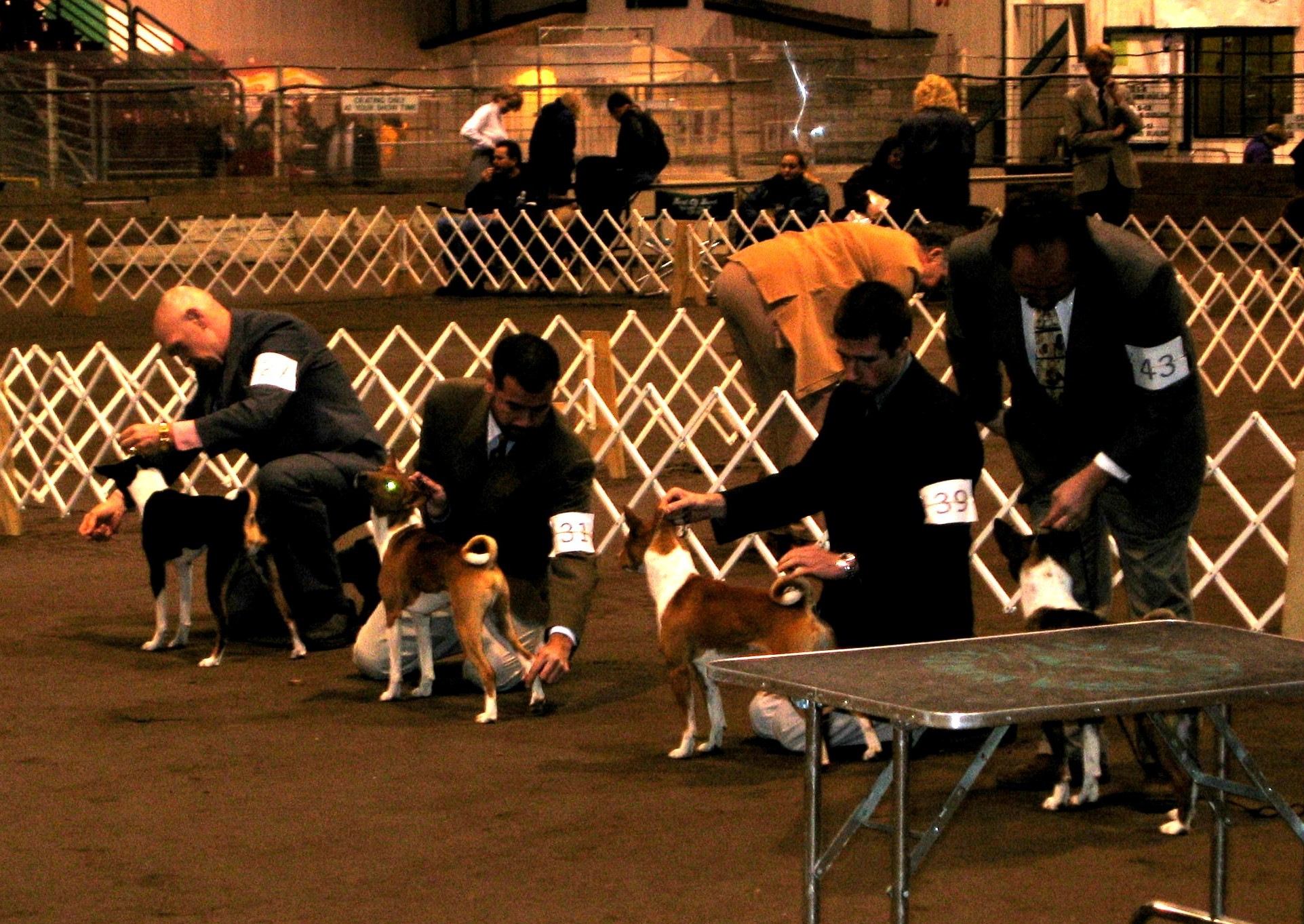 Paul showed Cairo in the Bred By Exhibitor class.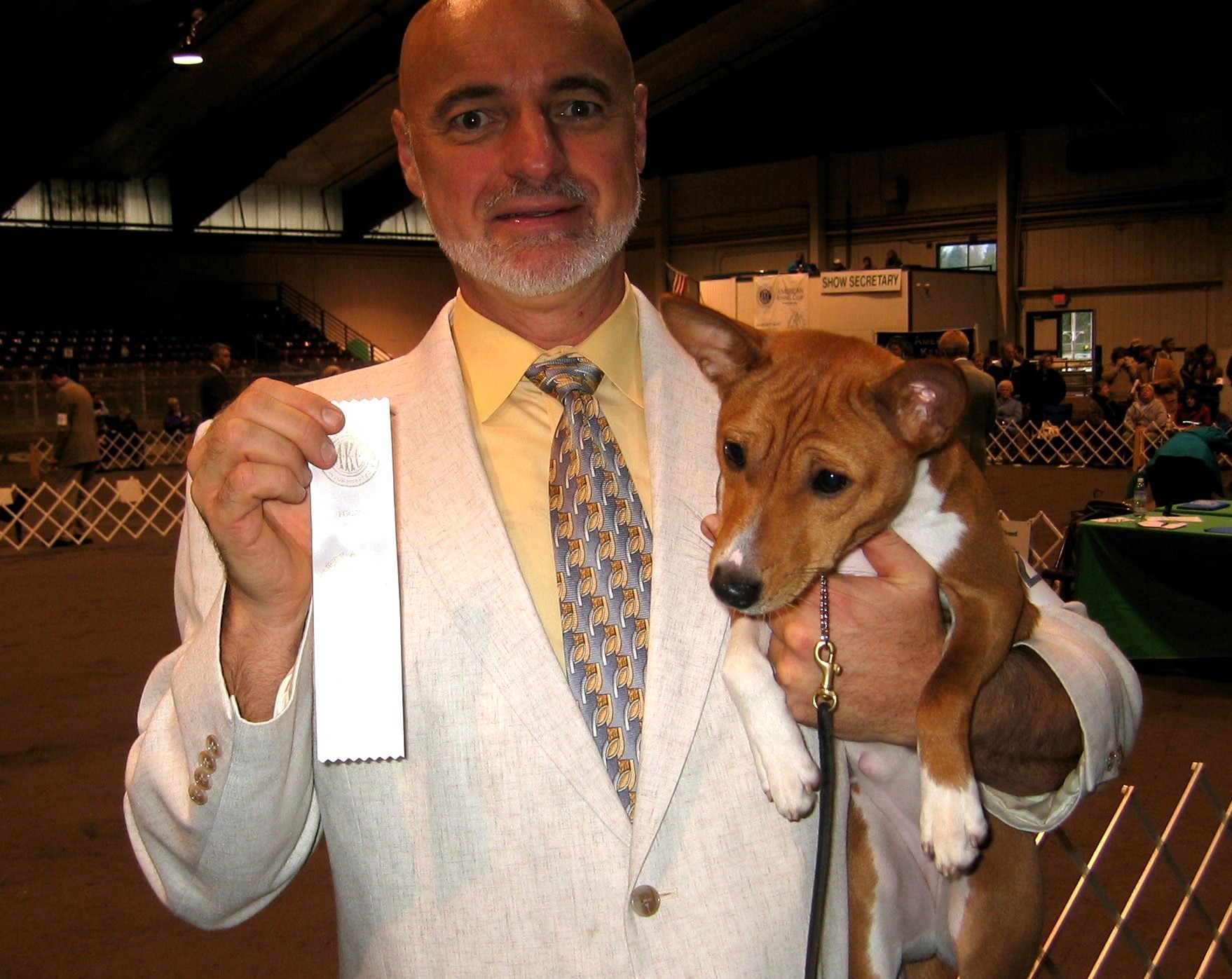 Laverne (Baraka Star of Giza) took 4th place...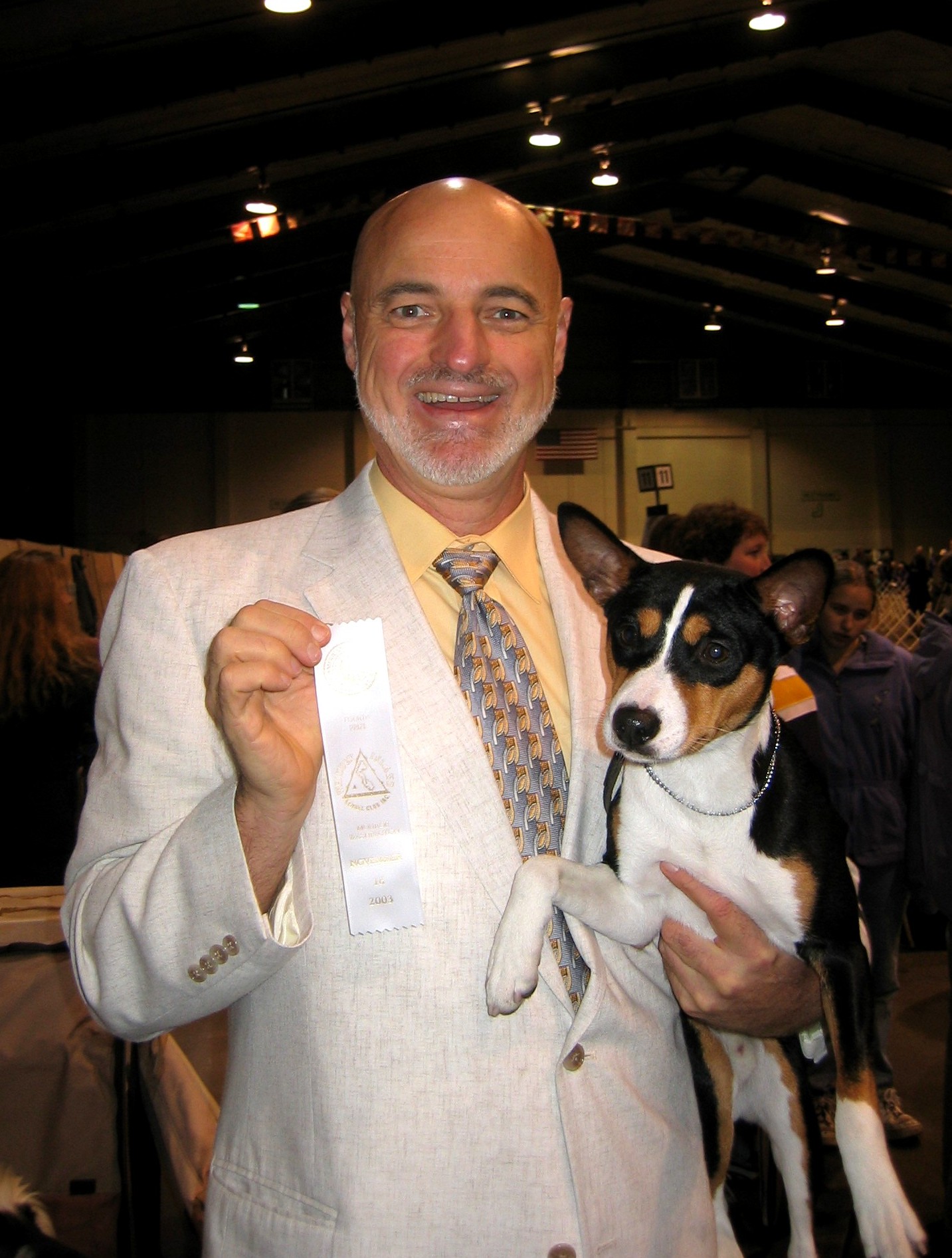 The second day, Bowser took 4th.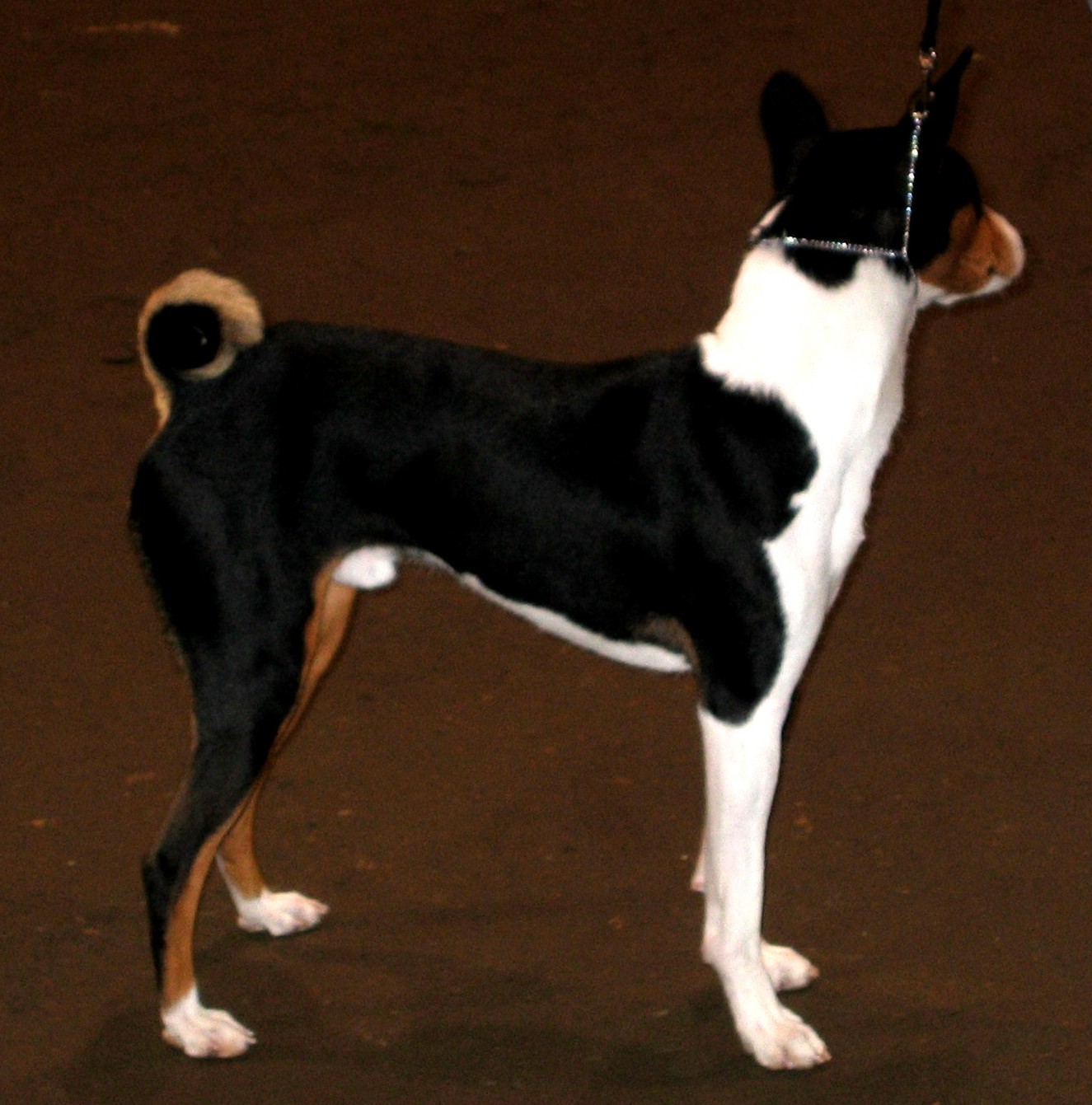 But he wound up with no ribbon.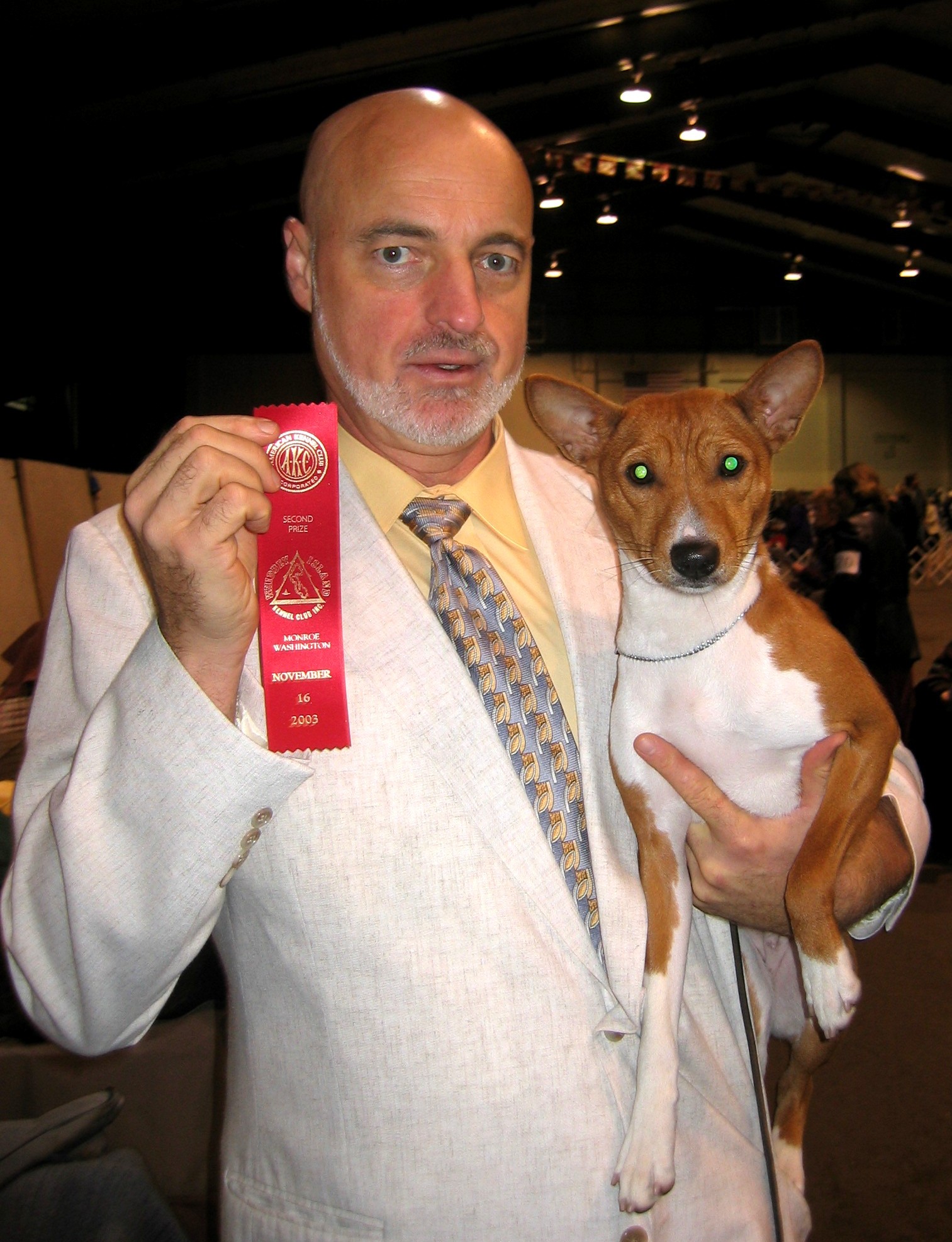 Laverne moved up to second in her class.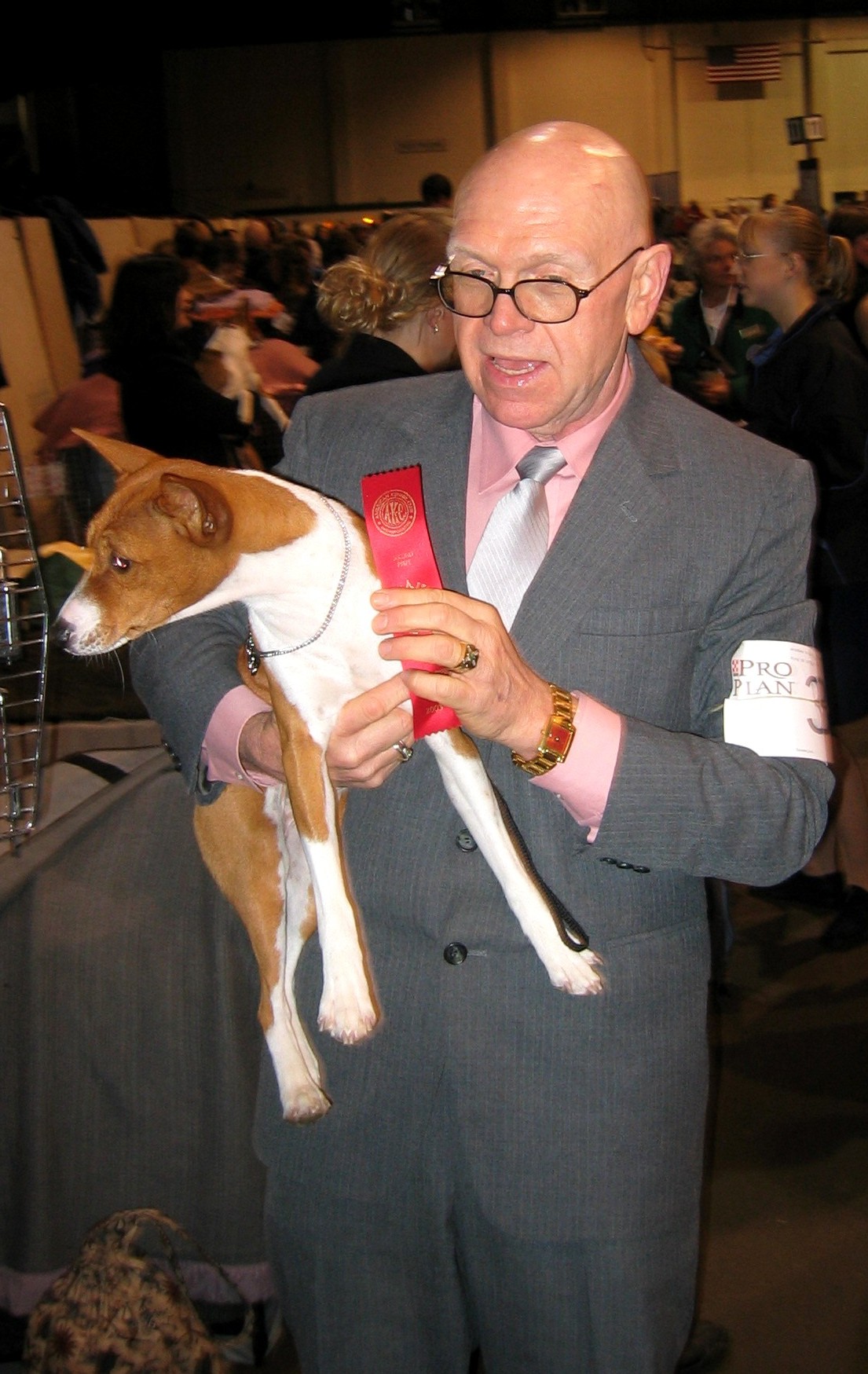 Qena came in second in her class too.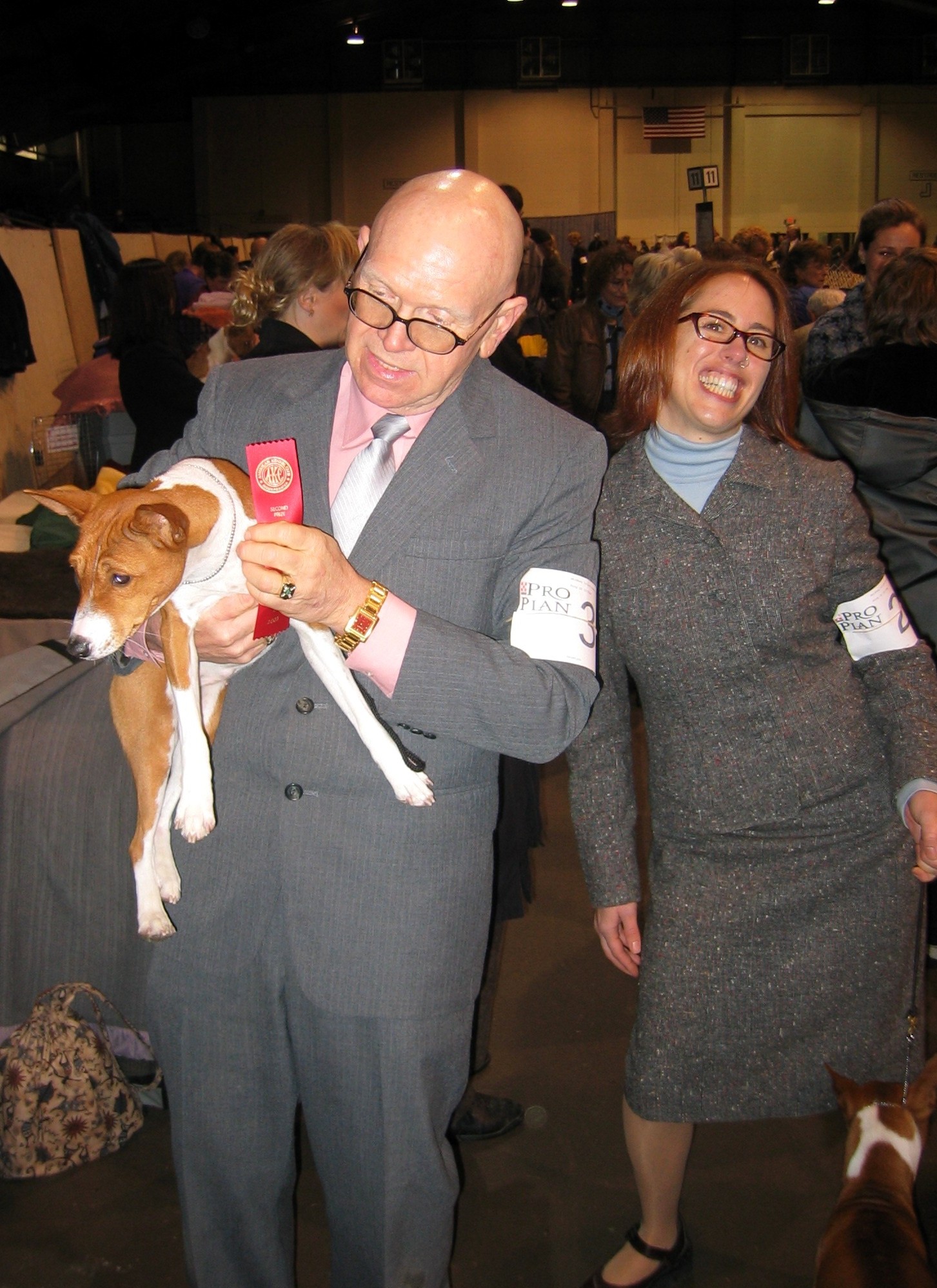 Andrea Stone, our friend and the handler who got us into all this, bops in for a bit of fun.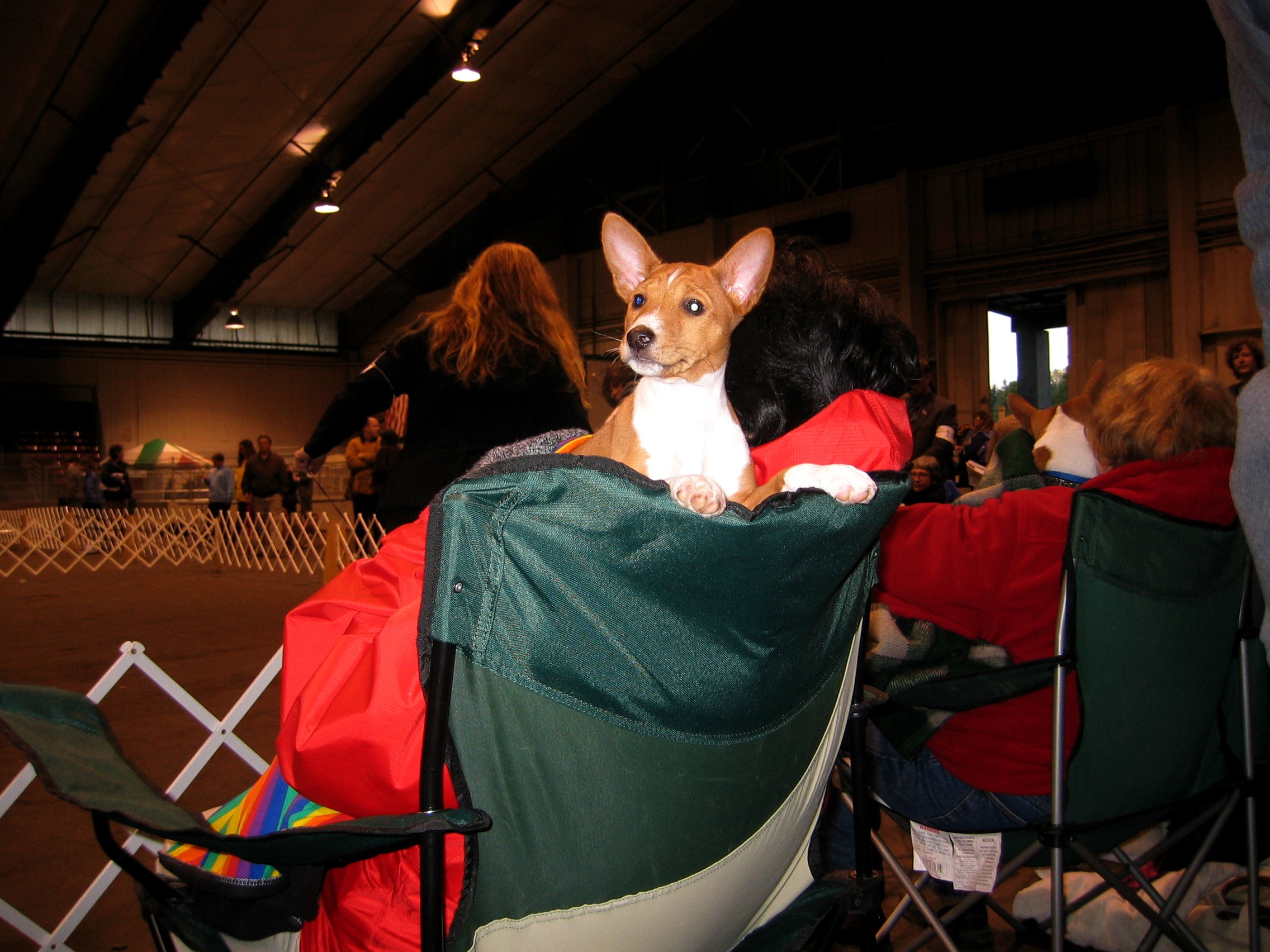 Elaine brought her new puppy, Maddie (short for Madison), who is Bowser's full sister by a litter born this past fall. Here she is, just 10 weeks old. What a cutie!
---
<Portraits 2003
Basenjis Home Page
Send email to BRINC
Last modified: November 15, 2003
Copyright © 2003 by BRINC. All rights reserved.