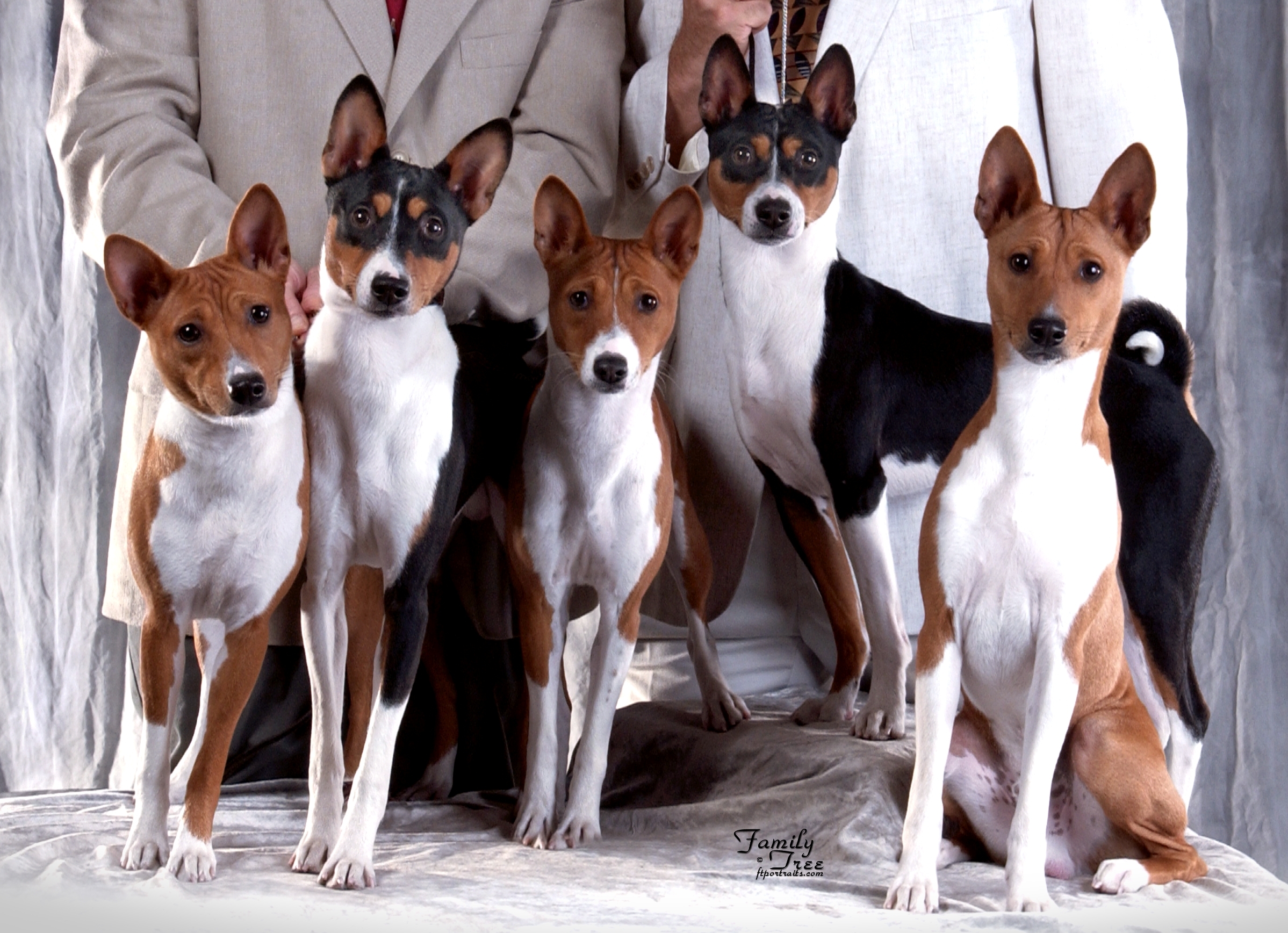 Portraits, September 28, 2003
<BCOA National Specialty, Page 5, Trinkets and Treasures
Basenjis Home Page
Monroe Show 2003>
---
While at the BCOA National Specialty in Hillsboro OR, we had family portraits taken. Family Tree Imaging did a great job with them.
Please note that these photos have restricted copyrights on them. Contact BRINC for more informaton.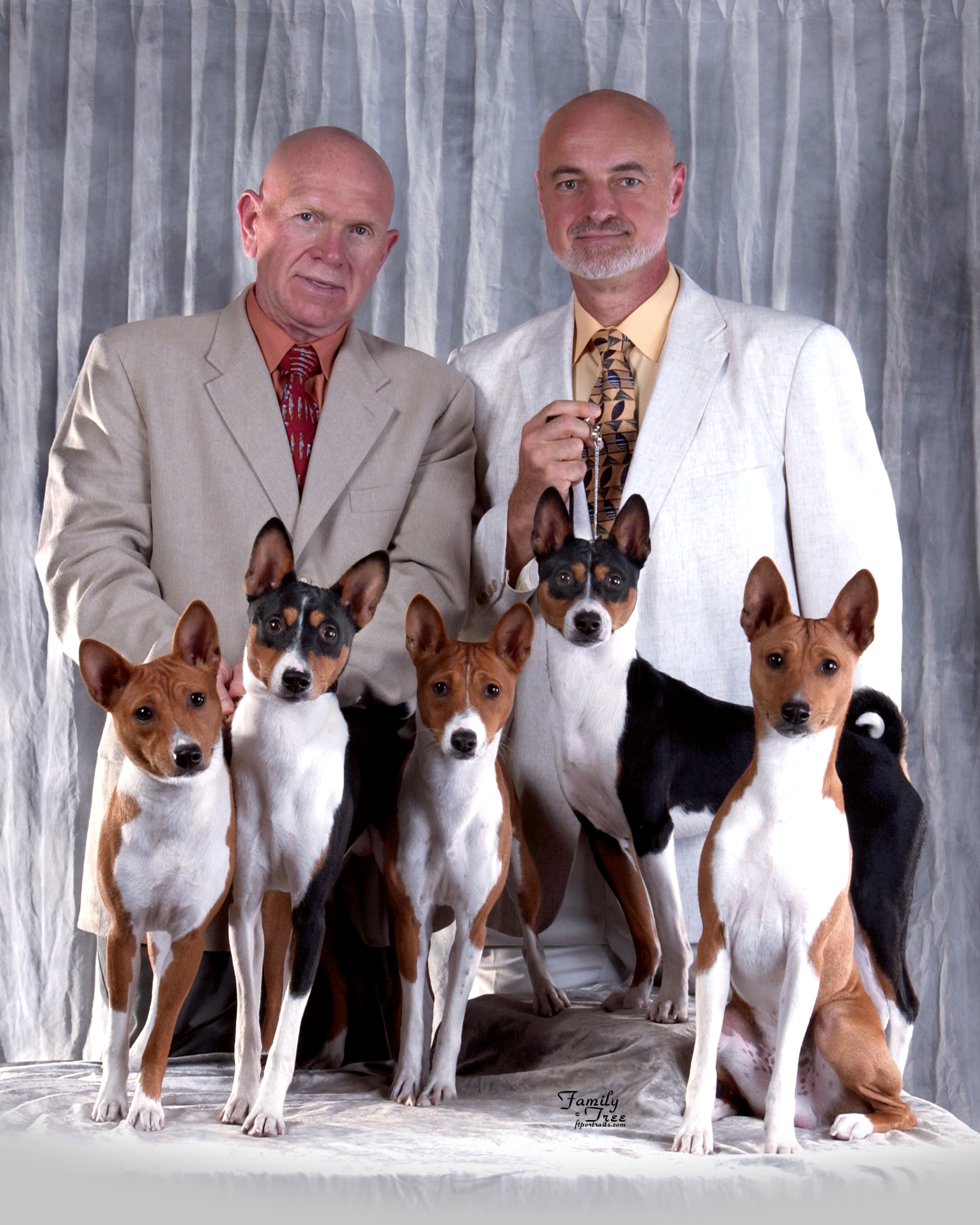 Paul and Bill behind with (left to right)
Baraka Star of Giza (Laverne), Baraka Crown Prince of Cairo, Jumoke Quita Dream of Qena SC, Jumoke-Quita African Luxor SC, and Baraka Prince of Abu Tig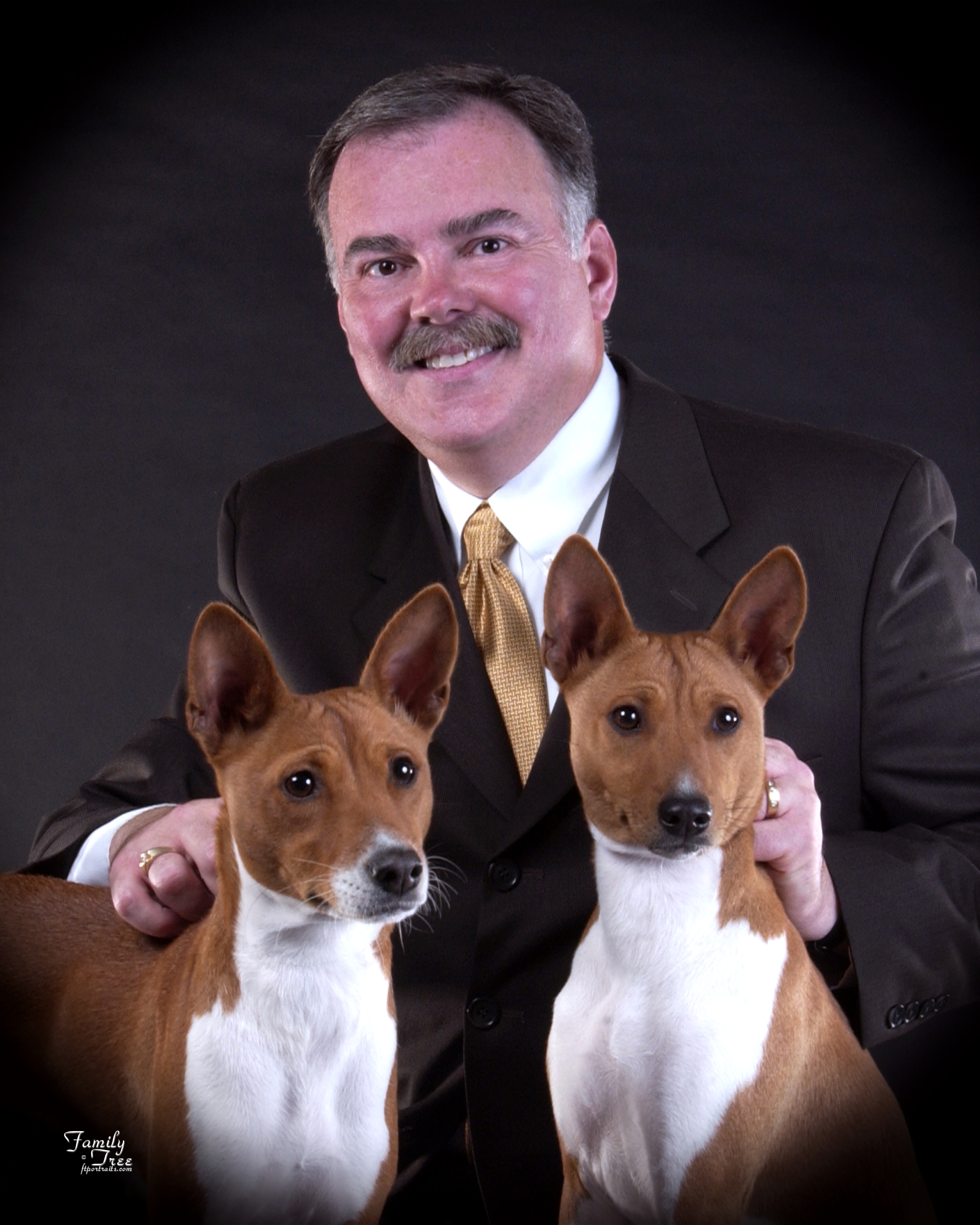 Bob Gooderl with Jumoke Quita African Chilo JC and Baraka Prince of Abu Tig
---
<BCOA National Specialty, Page 5, Trinkets and Treasures
Basenjis Home Page
Monroe Show 2003>
Send email to BRINC
Last modified: September 28, 2003
Copyright © 2003 by BRINC. All rights reserved.